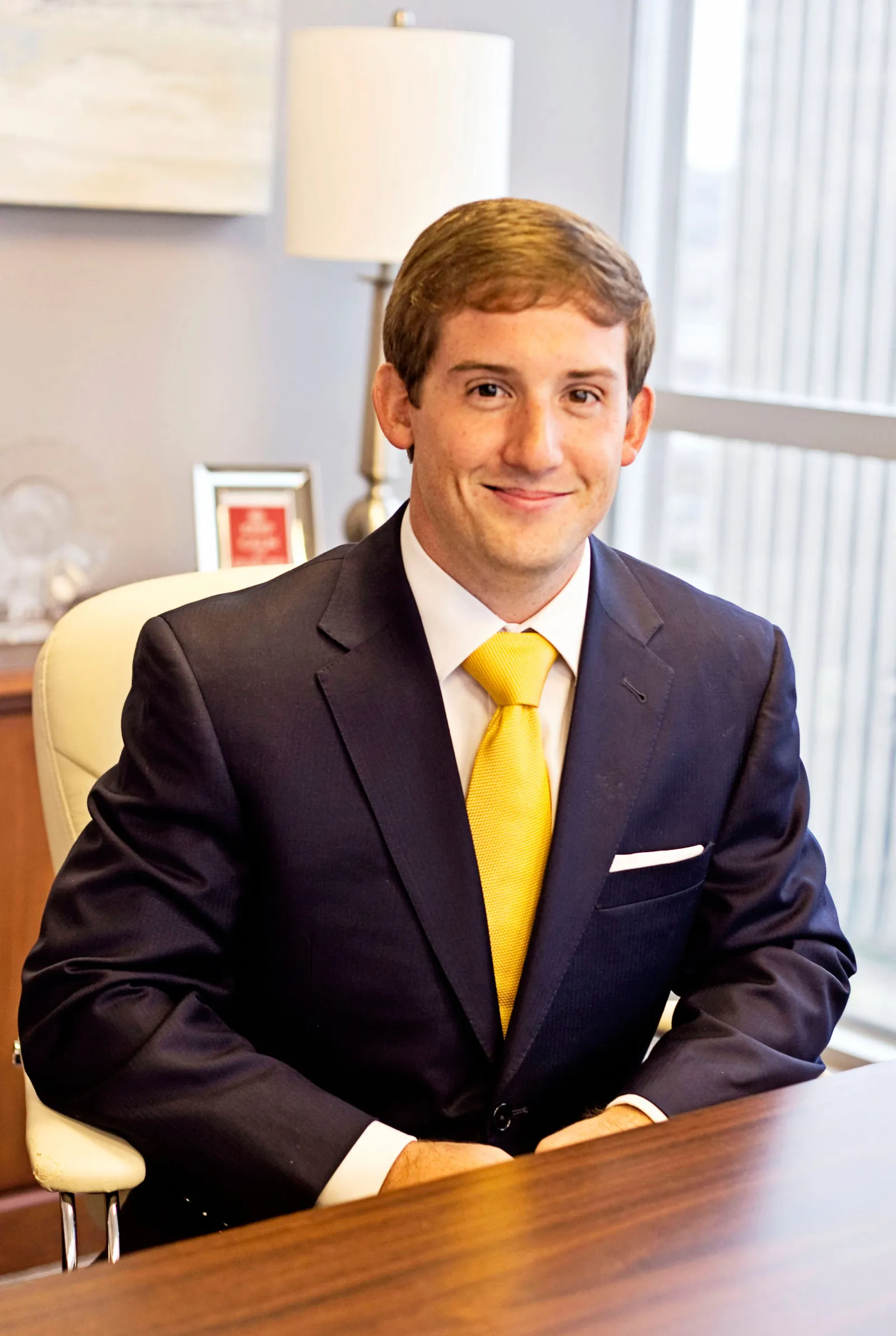 Our rising star, Stewart Parks, has had a wild ride in his financial career. We recently sat down with Stewart to learn of his source for inspiration, and for his helpful tips to those just starting out in the business. Here's what he had to share.
Can you tell us a little about yourself?
I was born and raised in Huntsville, Alabama. I went to Auburn from 2008-2012 and studied Business Administration with a focus on sales and marketing. I landed a job as a financial advisor with The Piedmont Group, a member of the MassMutual Financial Group, right out of college.
What drew you to a career as a financial advisor?
Financial professionals have the privilege of engaging in one of the five most important conversations any individual, family, or business owner will ever have in their lives. I was drawn to the career because it allowed me to have meaningful long-term relationships and provide value-added advice which can shape a person's future.
Can you describe your first few years in the business?
Initially, I had trouble gaining momentum. I wasn't making all that much money, and I was frustrated. But, I recognized the enormous potential the career offered. I realized that I had to do a better job of figuring out what was required of me to succeed. I came to appreciate that things like being diligent in the little things every day like picking up the phone, setting new meetings, asking for referrals, and treating others well were all crucial elements to success.
When did you hit your stride?
I feel like I finally hit my stride in year three. I remember being encouraged by my mentors to find something you enjoy and master it. So, that's how I discovered my niche, of sorts, in the disability income insurance market. I value the conversations I have with clients about the future and educating them on ways to protect their income in the event the unthinkable happens to their family. I wholeheartedly believe in the value of the DI products, and their applicability in stabilizing the financial future for virtually any client. My passion comes through when I discuss it with clients. DI now makes up over half of my revenue stream.
What is the best way to grow your practice?
Find something that gets you excited and inspires you, and the growth will take care of itself. Clients want to know what motivates you to get up and go to work every day. The title financial advisor doesn't necessarily come with the motivation; you've got to figure that out yourself. Once I found my passion, it was easy to communicate it to people. It is the difference between saying, "hey, I think this stuff is important" to exclaiming "hey, I believe in these products or solutions and I've seen the impact it has had on people's lives when they have it and when they don't have it." Enthusiasm is contagious.
What would you tell someone new in the industry?
Have faith in the little things. Rarely will a huge case fall in an advisor's lap. Instead, you have to go out and do what is within your control, like showing up early, being prepared for meetings, and working the phones. Cold calling doesn't come naturally to many. In fact, it scares me to death because I hate rejection. But, the more you do it, the easier it gets.
How do you get clients to open up?
I tend to break things down into digestible increments for clients. I talk to them about being good stewards of what they have, before I strategize on how they may be able to save more. I think of a young, married couple who are expecting kids and I try to be sensitive to all the mechanics they have going on in their lives. I just sit with them and ask engaging questions. We roll up our sleeves and paint vivid pictures of what a year from now, ten years from now, and retirement age might look like for them. It is a great honor to have clients share intimate details of their lives with me and it motivates me to want to help make their dreams for their families, come true.
Beyond compensation, what other rewards do you get from your career?
It always stops me in my tracks when a client says that they are excited to get back together for an annual review because they know we are going to engage in a healthy dialogue. Those are the clients and cases I feel have the most impact. It's not about the size of the cases or the money that makes it relevant. It's knowing that your work means something to them. They are excited about their future, and it's fun to be a part of that process.
What do you do in your free time?
I am a creature of habit. I go to a Cross Fit gym every day just get in a good sweat because I believe that taking care of myself and maintaining my energy is good for business. I'm also a foodie. I love to cook and to experience all the latest and greatest restaurants. I'm also a big movie buff, and like hanging out with my friends at the beach or the lake.
What's your favorite movie?
Shawshank Redemption.
MassMutual Financial Group is a marketing name for Massachusetts Mutual Life Insurance Company (MassMutual) and its affiliated companies and sales representatives. Stewart Parks is a registered representative of and offers securities through MML Investors Services, LLC. Member SIPC SIPC.com
1050 Crown Pointe Pkwy, Floor 1800, Atlanta, GA 30338. 770-551-3400.